Kyle Maple
Real Estate Broker
KyleMaple@johnlscott.com
(425) 512-7552

Thinking about selling?
View your home value report.
Monitor your estimated home's value, by opting in for monthly valuation report updates.
Get notified when new homes for sale hit the market.
Easily save customized home searches, favorite properties, and manage notifications.
MarketInsights™
Watch real estate market trends in your area
Whether you are a Buyer or Seller, track hyperlocal real estate market activity, by adding a MarketInsights™ report to your saved searches.
Featured local market area community videos and searches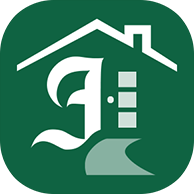 John L. Scott® Home Search App
Instantly access listings and connect with me. Download my John L. Scott App.
Download
Meet Your Realtor
The real estate market is hyperlocal. It's not about what homes are selling for on average nationally or even across the state; it's about what is happening in your neighborhood. I am your local expert and can provide up-to-date information on home values, strategies for buying or selling, and market trends. I have chosen to partner with John L. Scott in part because they are an industry leader that is continually recognized nationally. Together we are committed to providing unparalleled service.
Our Company History
John L. Scott was founded in 1931 in the heart of downtown Seattle. From the beginning, we have been committed to raising the bar on ethics and standards in real estate. While we are the oldest local company in the Northwest, we've maintained our position as an industry leader by embracing innovations in technology, anticipating industry trends, and keeping a pioneering start-up mentality.