KM
Kyle Maple
Real Estate Broker
Kylemaple@johnlscott.com
(425)-512-7552
Bothell
Ranked in the top 20 suburbs to live in Washington, Bothell has plenty of restaurants, coffee shops, craft breweries, and parks to explore. Straddling the King and Snohomish County lines, Bothell is right in the middle of it all. Easy access to both I-5 and I-405 makes Bothell great for those working in Seattle or the Eastside but wanting a quieter suburban feel. Known for great educators, awesome extra curricular activities, and some of the highest GPA averages, the Northshore School District is one of the best in the state. And with University of Washington Bothell and Cascadia Community College nestled right inside Bothell, it's no wonder there's a strong focus on education here. If you need a break from your books, you can visit the Country Village Shops or Bothell Landing. Depending on the time of year, you might be lucky enough to catch the Freedom Festival, Riverfest, Main Street Art Walk, or Music in the Park series. With plenty to see and do, great schools, and easy access to the metropolitan areas, it's no wonder that people love Bothell. Interested in learning more about what Bothell has to offer? Let us know. We'd love to show you around and help you find your dream home.

Thinking about selling?
View your home value report.
Monitor your estimated home's value, by opting in for monthly valuation report updates.
Get notified when new homes for sale hit the market.
Easily save customized home searches, favorite properties, and manage notifications.
MarketInsights™
Watch real estate market trends in your area
Whether you are a Buyer or Seller, track hyperlocal real estate market activity, by adding a MarketInsights™ report to your saved searches.
Featured local market area community videos and searches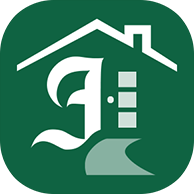 John L. Scott® Home Search App
Instantly access listings and connect with me. Download my John L. Scott App.
Download