KM
Kyle Maple
Real Estate Broker
Kylemaple@johnlscott.com
(425)-512-7552
Everett
Everett was once a lumber town and it is maybe best known as the place where Boeing builds some of its most popular airplanes, but the city is so much more than that. We're also home to some of the prettiest views of Puget Sound and some of the nicest people you'll ever meet. Everett's economy is strong, in addition to Boeing we're also home to the Naval Station Everett, the West Coast largest Marina, and the Xfinity events center that host events that used to be held at Key Arena in Seattle. Everett's cultural scene is healthy as well, our theaters and Performing Arts centers thrive, and the downtown library is a beacon to book lovers from throughout the community. If outdoor recreation is more your speed our parks and marinas provide opportunities for boating, hiking, birdwatching, and walking through splendid gardens and arboretums. Education is important to Everett residents, our schools boast a 94% graduation rate and we have several higher learning opportunities through community colleges. Homes in Everett range from mid century and classics to new construction. If you would like to learn more about Everett let me know. I would love to show you around and help you find your dream home.

Thinking about selling?
View your home value report.
Monitor your estimated home's value, by opting in for monthly valuation report updates.
Get notified when new homes for sale hit the market.
Easily save customized home searches, favorite properties, and manage notifications.
MarketInsights™
Watch real estate market trends in your area
Whether you are a Buyer or Seller, track hyperlocal real estate market activity, by adding a MarketInsights™ report to your saved searches.
Featured local market area community videos and searches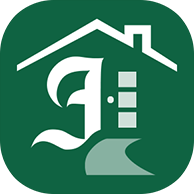 John L. Scott® Home Search App
Instantly access listings and connect with me. Download my John L. Scott App.
Download