KM
Kyle Maple
Real Estate Broker
Kylemaple@johnlscott.com
(425)-512-7552
Mill Creek | Community Spotlight
Mill Creek is a planned city that was originally designed around the golf course and Country Club. The town has grown over the past three decades to become a vibrant community with plenty of ways to stay active and connected to your neighbors. Mill Creek is about 20 miles to the North and East of Seattle, so all that both Seattle, and the Eastside offer are at your fingertips. With both Puget Sound and the Cascade Mountains just a short drive away, year round activities can be found. Mill Creek Town Center features more than 80 restaurants and shops and it has been named Washington State Top Lifestyle Center. Mill Creek residents and folks from nearby towns flock here for dining ranging from frozen yogurt and Starbucks to more upscale fair and wine shops, and shopping for gifts, eyeglasses, groceries and more. Nature lovers take advantage of 23 miles of trails that run throughout the city. Neighborhood and Community Parks offer opportunities to get outside. If you'd like more more about Mill Creek let Kyle know we love to show you around and help you find your perfect home.

Thinking about selling?
View your home value report.
Monitor your estimated home's value, by opting in for monthly valuation report updates.
Get notified when new homes for sale hit the market.
Easily save customized home searches, favorite properties, and manage notifications.
MarketInsights™
Watch real estate market trends in your area
Whether you are a Buyer or Seller, track hyperlocal real estate market activity, by adding a MarketInsights™ report to your saved searches.
Featured local market area community videos and searches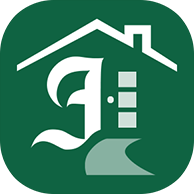 John L. Scott® Home Search App
Instantly access listings and connect with me. Download my John L. Scott App.
Download